Covid-19, Safety & risk Awareness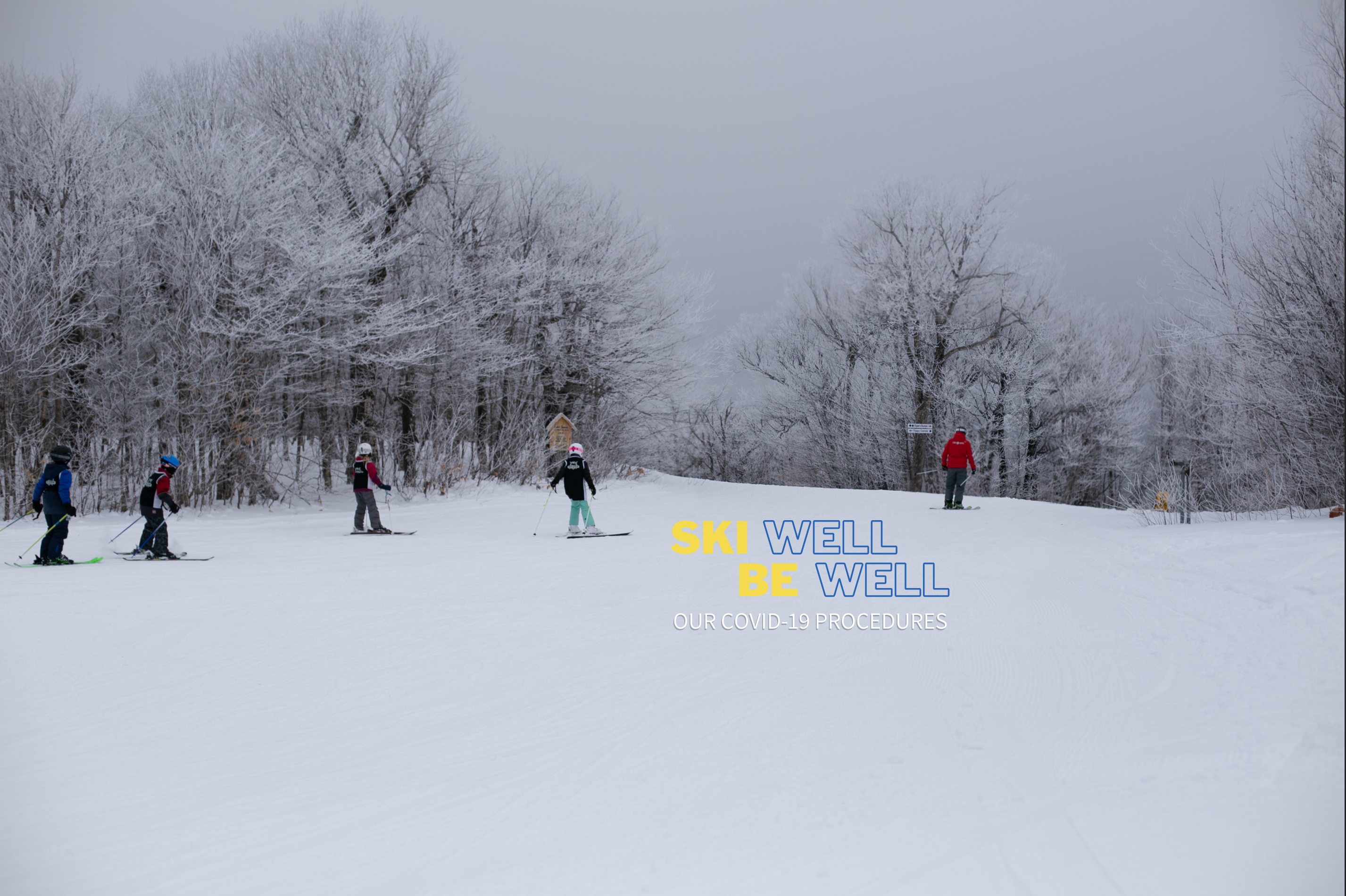 Covid-19 Update January 13th:


In regards to GNB's announcement of the province to moving to Level 3, the following updates will be in effect at Crabbe Mountain from January 14th at 11:59pm to January 30th:

"Outdoor exercise or activities like skiing, skating or snowmobiling are permitted, as long as Public Health measures are followed and you are within your single-household bubble"

"Organized sports and all other organized activities are not permitted with people outside a single-household bubble."

- This means we can still offer snow school lessons as we currently do for children under 12.
- For children over 12, these new restrictions will require the same restrictions as children under 12 (limited to your single household bubble)


"Lodges and other facilities that support outdoor sport must not exceed 50% capacity and must not permit food or drink to be consumed indoors". This means:

- We are still at 50% capacity in our buildings
- Food and drink are not permitted to be consumed indoors. Grab and Go will still be open, and we are currently working on a take-out plan. More details to come.
- Day storage will not be available during Level 3 - personal items will need to be stored in vehicles during the day.

We appreciate your patience and understanding during these times. We will provide more updates as information becomes more clear.
 
Stay safe and keep thinking snow!


_______________________________________________________________________________________________________
Crabbe Mountain Covid 19 Vaccination Policy: 

After careful consideration and review of GNB's current Public Health regulations and the implications on our operation,  Crabbe Mountain will require all guests (12 years and up) and employees to be fully vaccinated for the 2021-2022 season, effective immediately, in an effort to create the safest environment possible for all guests and staff, in particular, our guests who are not yet eligible for vaccination. 
Our priority is to protect our employees, guests, and season.  By implementing a mandatory vaccination policy, we are reducing the risk of transmission as well as the risk of government mandated, mid-season shut-down of ski areas if cases continue to increase.  
Refunds will be issued through our ticket office to anyone who has purchased a 2021-2022 season pass, and will not be fully vaccinated this season.
Guests 12 years and older, will be required to show government issued proof of full vaccination, and a piece of personal ID (18+ years) at the ticket office before picking up a season pass or redeeming a day ticket. Children 11 and under must be accompanied by a fully vaccinated caregiver. 
We will continue to monitor public health regulations as they continue to evolve, and adjust our policies to meet or exceed their requirements.  
It's an uncomfortable and unnatural position for us to be in, but we feel it's necessary for the long term health of our business and community.  
We sincerely hope we can get back to normal soon, and look beyond the barriers this pandemic has created. 
Updated October 5th, 2021
_______________________________________________________________________________________________________
Crabbe Mountain is proud of the genuine culture, and support that our community offers.  Whether you are an owner, employee, pass holder, or occasional skier or rider, you are a part of the community that fuels our fire to continuously evolve and push our ability to define "East of Ordinary".

As our community, we know there are questions concerning what operations will look like this season, and while we are still a number of weeks away from opening, we know you are stoked to get back on snow and looking for guidance one what to expect.   What we can say with absolute confidence is that we are full steam ahead on preparing to open for the 2021 / 2022 winter season!
Thank you for committing to Crabbe Mountain. 

Refund Guarantee - If we are forced to close at any time during the 2021/22 season due to government restrictions related to Covid-19, we will offer a pro-rated refund or pro-rated credit towards the 2022/23 season, based on the percentage of season lost.  Refunds for any other reason will be subject to our Ski-Insure Policy, which can be purchased with your seasons pass. 
Below, are some of the changes you can expect to see this season, which of course, are continually evolving and are subject to change due to recommendations and best practices within the industry and as mandated by regulators.
Thank you for your continued support, and being "the roots" of our community.
_______________________________________________________________________________________________________
Updated February 7th, 2021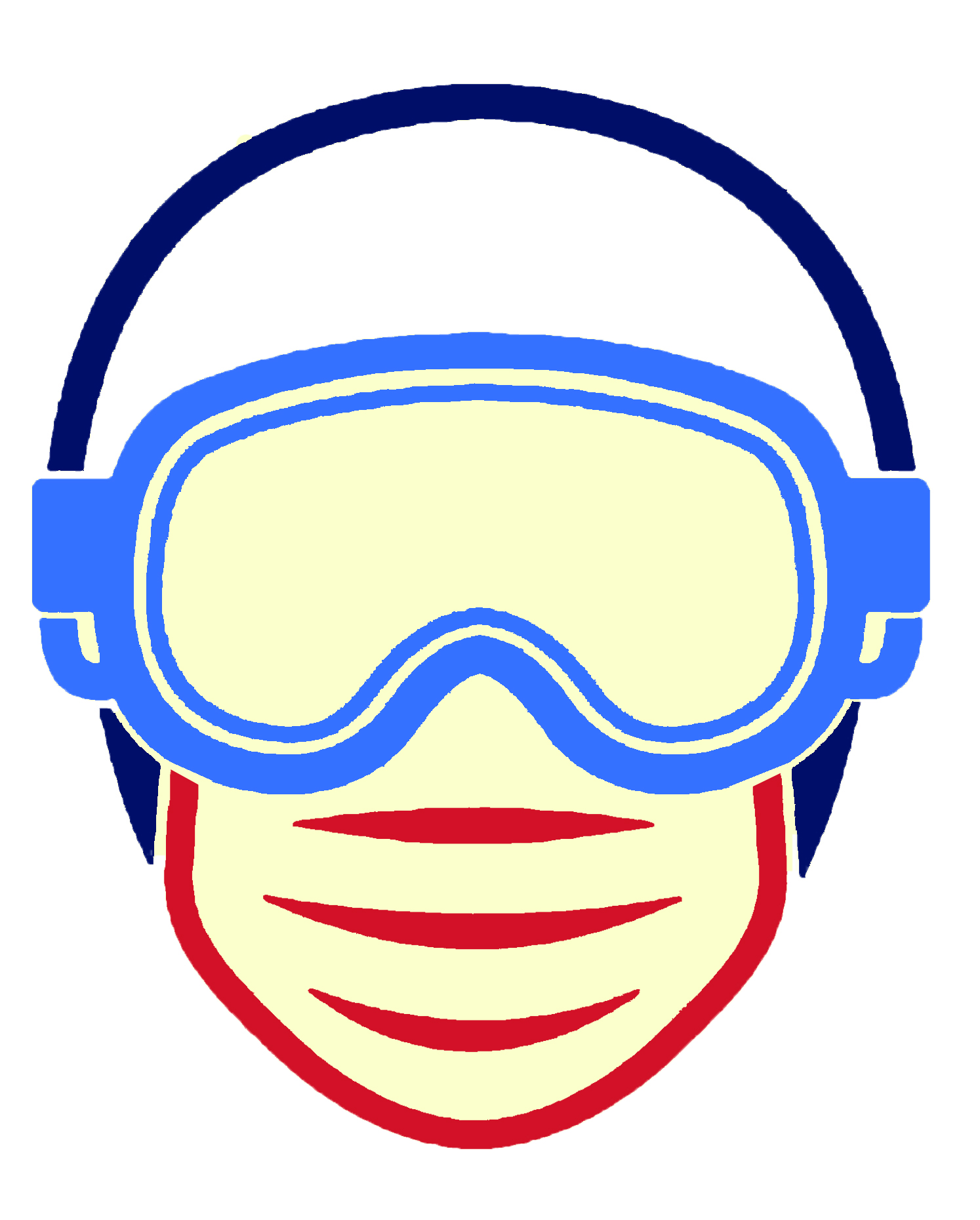 MANDATORY FACE COVERINGS 
Face coverings will be mandatory at Crabbe Mountain.  This includes all indoor facilities (except when seated and consuming food and/or drink), and may extend to cover high traffic, outdoor areas such as ticket lines, chairlift lines, in front of lodge, etc.  
In Orange Level, face coverings are required upon exiting vehicle and mandatory everywhere. 
In Yellow Level, face coverings are required in indoor facilities and high traffic areas. 
___________________________________________________________________________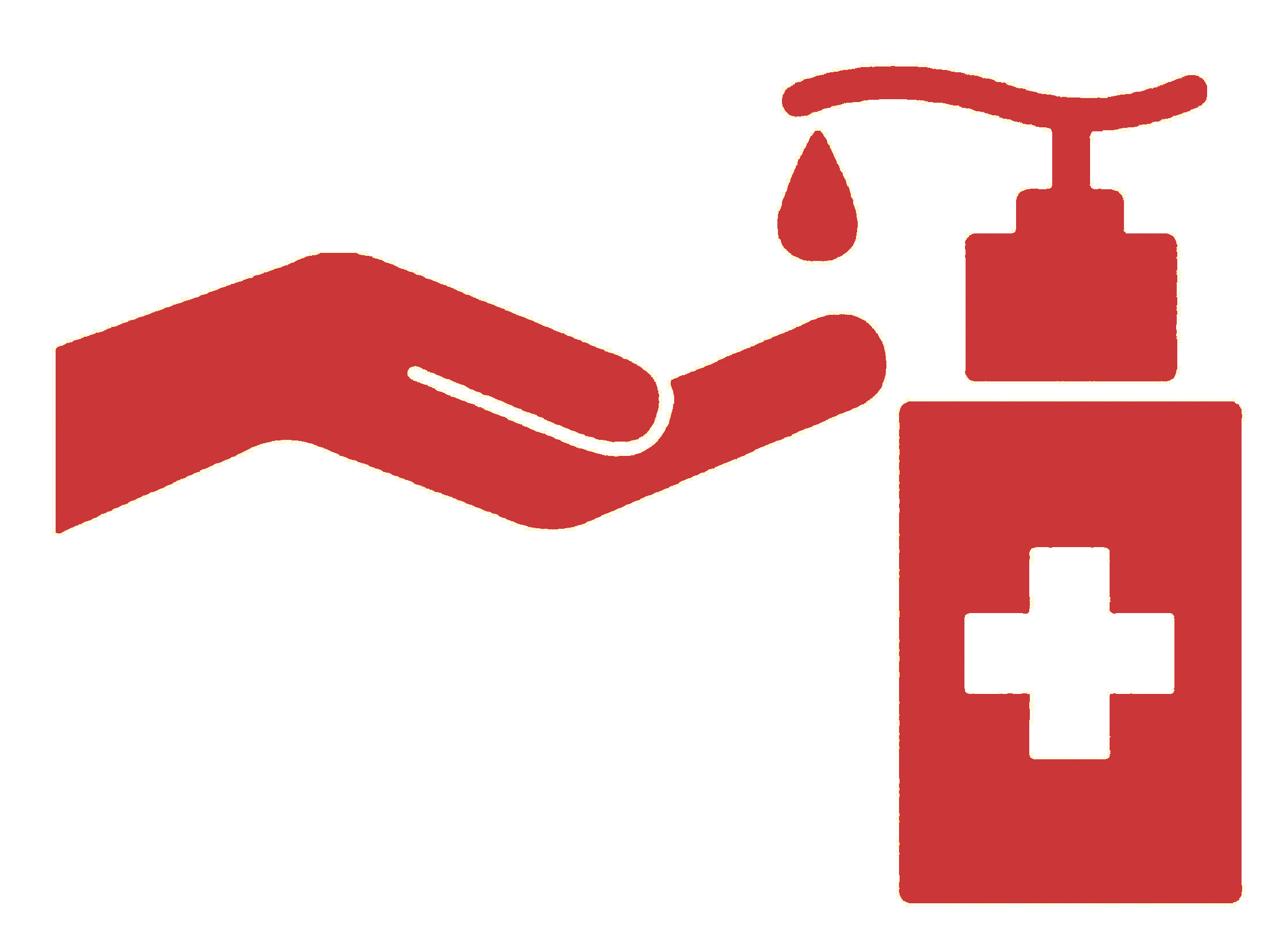 ENHANCED CLEANING / SANITIZATION
Increased cleaning of high touch surfaces.
Additional hand sanitizing stations added to several locations in our buildings.
___________________________________________________________________________
HOURS OF OPERATION
Covid-19 hours of operation will be adjusted to begin the season, and we will continue to monitor level of demand to adjust appropriately.

Regular Hours of Operation:
Monday - Closed
Tuesday - Closed
Wednesday - 10 - 530
Thursday - 10 - 9
Friday - 10 - 530
Saturday - 9 - 430
Sunday - 9 - 430

*Kitchen and Bar will remain open beyond these hours depending on demand. 
___________________________________________________________________________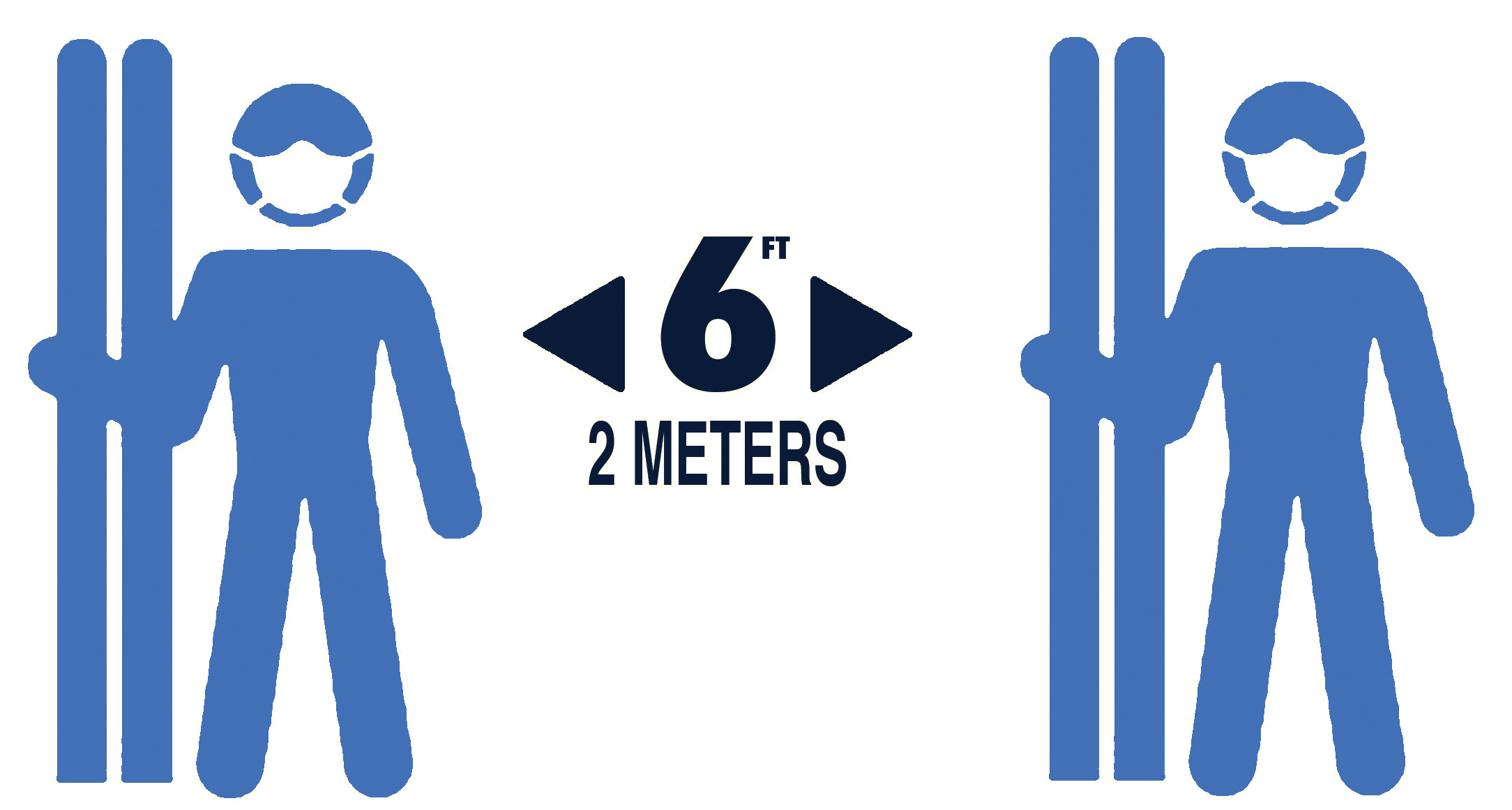 OUTDOOR CAPACITY LIMITS

We are prepared to ensure we are in a position to limit daily lift access, should it become necessary, to ensure health and safety of our staff and guests. Capacity limits are announced when needed.

If the need to limit daily lift access arises, pass holders will have priority access with the goal to not have to impose any restrictions on pass holders, if possible. 
Yellow & Orange Level: We are operating with a limited capacity. Availability of day lift tickets and day rentals are limited. We recommend prepurchasing ticket & rentals online. No limit on Season Pass Holders
__________________________________________________________________________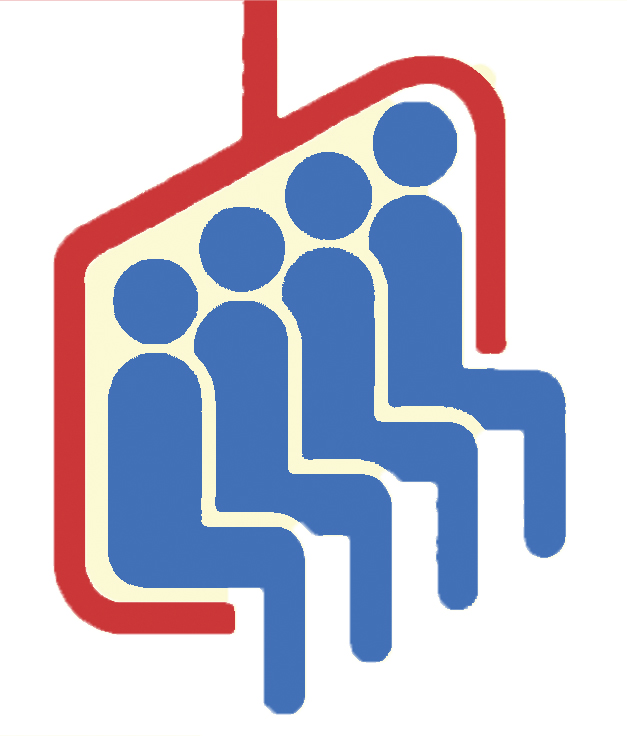 RIDING THE LIFTS
Families and cohorts are welcome to load lifts as normal.  Singles and doubles will  not be asked to load with anyone outside their cohort. 

Lines will be reconfigured to allow for physical distancing between cohorts.  

Both staff and guests will be required to wear a face covering within the line and loading areas. 
In the Orange Level, Bubbles & Steady 10 units may be loaded onto the chairlift together, others must ride alone.

___________________________________________________________________________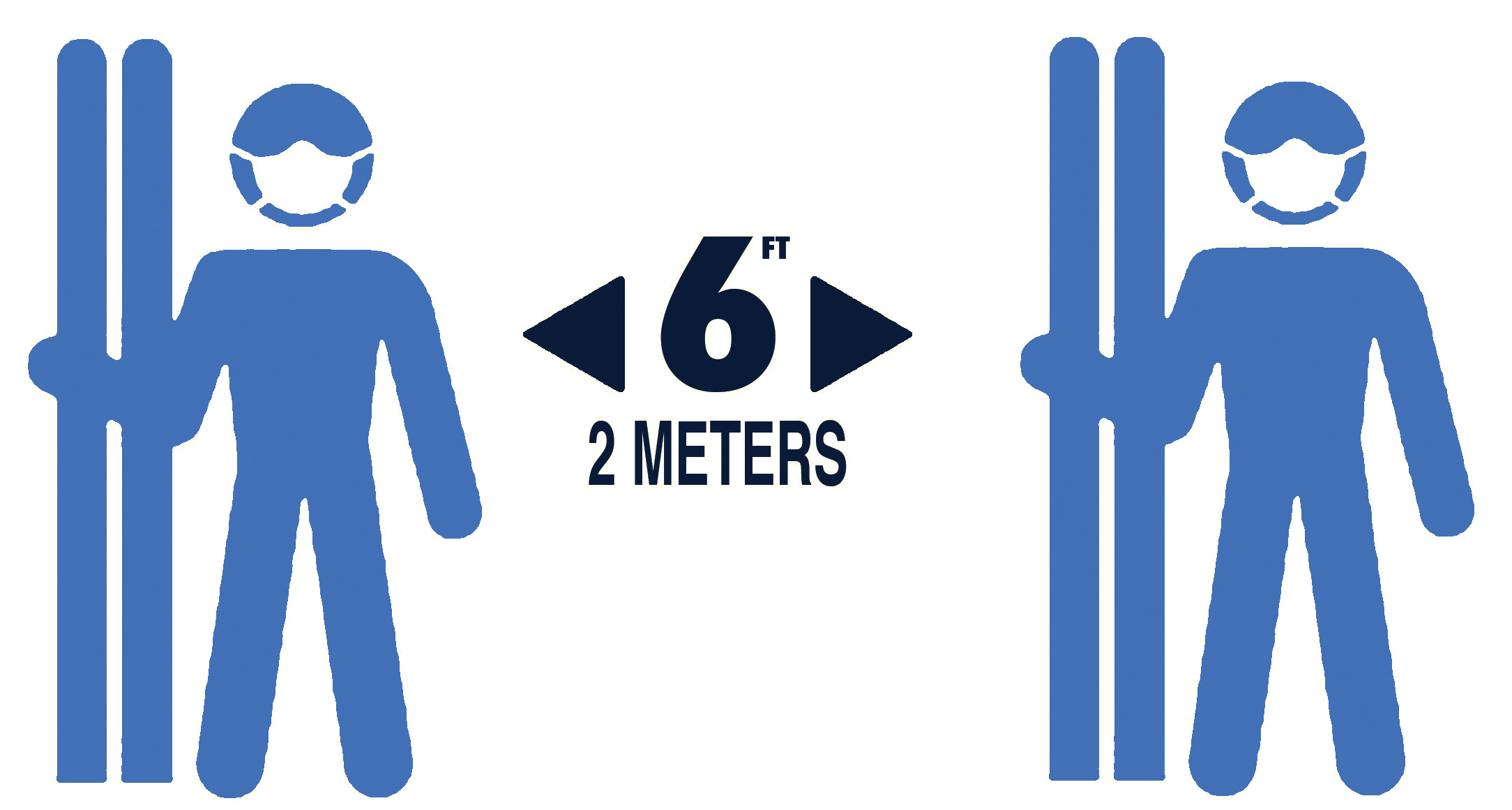 INDOOR CAPACITY LIMITS
It's important to understand on-demand lodge access will not be guaranteed this season with the purchase of a lift ticket or season pass.

We anticipate to be under restriction with respect to indoor gatherings this season, and ask that guests be mindful of others wishing to use the lodge to eat, warm-up, use the washrooms, etc.  In effort to manage indoor capacities, guests are encouraged to consider tailgating this season, using their vehicles as their personal day lodge and locker. 

We've reconfigured our Lounge and Cafeteria level to offer table service only, and maintained the entry level and washroom level of our lodge as general access for boxed lunches, change space, grab & go food, and warm space.  In order to manage capacity, access will be limited to number of available seats/tables in the lodge and washroom lineups will be organized with specific places to stand. In Orange Level, 40 guests are permitted on each floor.

Additional weatherproof greenhouse structure will be available for general seating and warm space.

With the limited capacity of our day lodge, we will be installing outdoor washroom facilities.

Day storage will not be permitted in any of our buildings.  All cubbies will be closed off. 

Seasonal lockers will be available with procedures in place to manage capacity and physical distancing restrictions. 
___________________________________________________________________________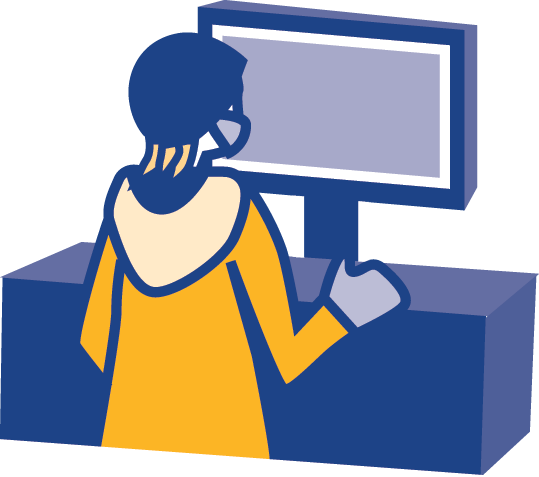 GUEST SERVICES / TICKETING 
Day ticket sales and online ticket pickups will be facilitated through our added outdoor ticket widows and Kiosks.

Guest Services access will be limited to season pass and snow school needs.  

Season passes will be pre-printed using last years photo, or the photo attached to the pass holders account.  Note - account holders are able to upload a new photo directly from home, that can be used for their 2021 pass. 
__________________________________________________________________________
SNOW SCHOOL
Most snow school programs will be proceeding as planned, with 25% reduction in capacity to start the season.

Dedicated space will be reserved in the lodge for snow school groups to access to warm up, on weekends and holidays. 

Due to Covid-19 regulations, Discover Ski and Snowboard lessons are no longer possible in the traditional sense, these will be replaced by a new product that will be released in the coming weeks, "bubble lessons".

Programs will have staggered start times to alleviate pressure in front of the lodge and inside the lodge over the lunch hour.
__________________________________________________________________________
This information will be updated frequently throughout the season.  To keep yourself informed, prior to your visit, we suggest the following:

Visit http://www.crabbemountain.com/safety/safety-risk-awareness/ for the most up to date information on what to expect before you arrive. 
Crabbe Mountain & Covid-19
What to Expect this Season Video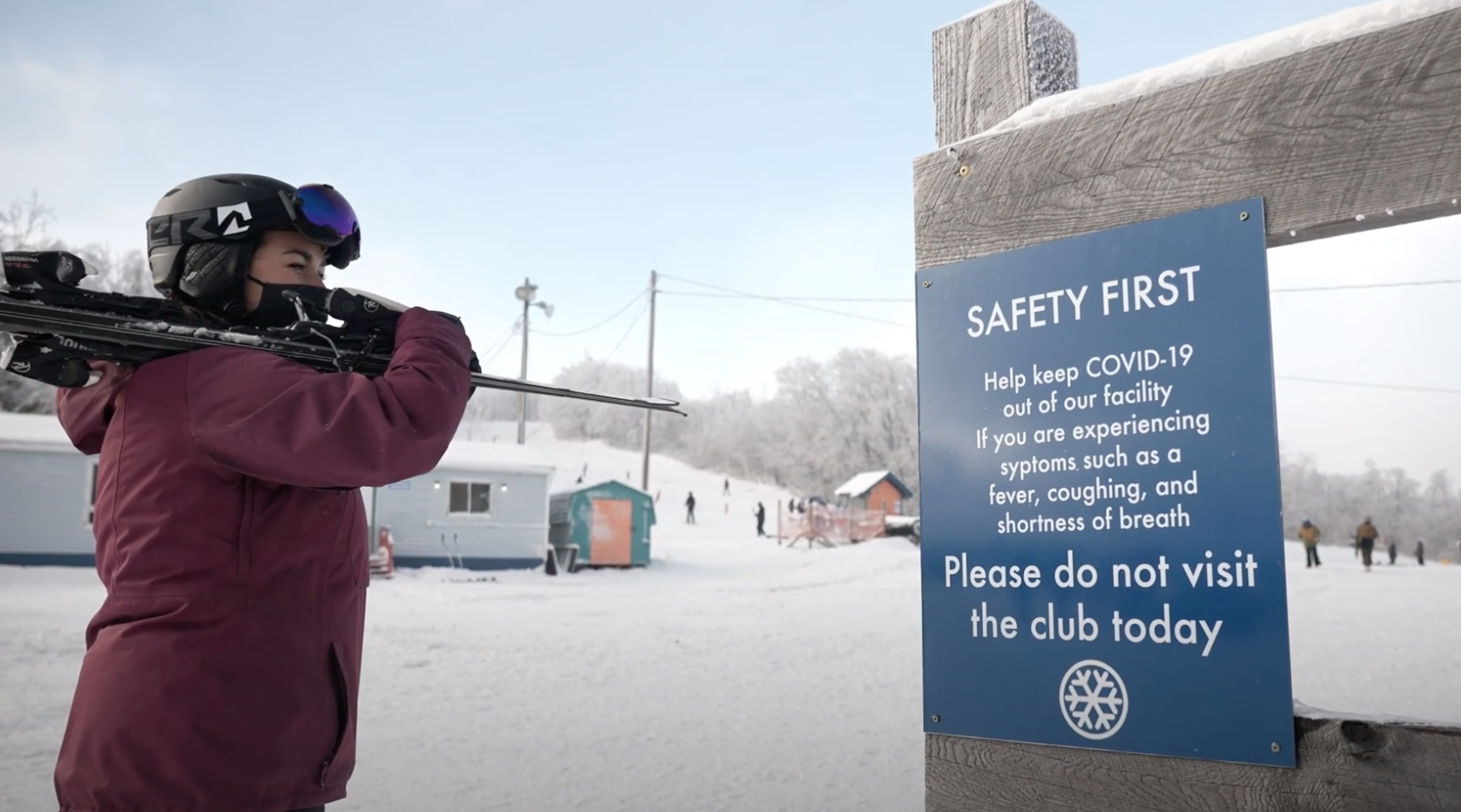 Our plan is developed in accordance with The Canadian Ski Council and supports a thoughtful return to outdoor winter recreation. An advisory group of ski industry leaders developed the

 

Ski Well, Be Well

 

operational best practices based on scientific guidelines from experts.


_______________________________________________________________________________________________________
Skiing, snowboarding and other activities that take place at ski areas involve the risk of injury. The information contained in the Safety and Risk Awareness section of this website is intended to inform you of the risks, dangers and hazards that you may encounter at a ski area and help you to stay safe while enjoying these activities. Whether you are a participant in these activities or a parent or guardian of a minor participant, please take the time to familiarize yourself with the Safety and Risk Awareness information on this website.

EXCLUSION OF LIABILITY
The use of ski area premises and facilities and participation in activities at ski areas involves various risks, dangers and hazards. It is a condition of your use of the premises and facilities and your participation in these activities that you assume all risk of personal injury, death or property loss resulting from any cause whatsoever, including negligence, breach of contract, or breach of any duty of care on the part of the ski area operator. Your legal responsibility as a user of the ski area premises and facilities or participant in activities at the ski area is explained in the following notice, which you will see posted at the ski area.
SKIING AND SNOWBOARDING
Skiing, snowboarding, and cross country skiing (nordic) involves various risks, dangers and hazards including, but not limited to the following:
boarding, riding and disembarking ski lifts;
changing weather conditions;
avalanches;
exposed rock, earth, ice, and other natural objects;
trees, tree wells, tree stumps and forest deadfall;
the condition of snow or ice on or beneath the surface;
variations in the terrain which may create blind spots or areas of reduced visibility;
variations in the surface or sub-surface, including changes due to man-made or artificial snow;
variable and difficult conditions;
streams, creeks, and exposed holes in the snow pack above streams or creeks;
cliffs; crevasses;
snowcat roads, road-banks or cut-banks;
collision with lift towers, fences, snow making equipment, snow grooming equipment, snowcats, snowmobiles or other vehicles, equipment or structures;
encounters with domestic and wild animals including dogs and bears;
collision with other persons;
loss of balance or control; slips, trips and falls;
accidents during snow school lessons;
negligent first aid;
failure to act safely or within one's own ability or to stay within designated areas;
negligence of other persons; and NEGLIGENCE ON THE PART OF THE OPERATOR.
RESPONSIBILITY CODE
There are elements of risk that common sense and personal awareness can help reduce. Regardless of how you decide to use the slopes, always show courtesy to others. Please adhere to the code listed below and share with others the responsibility for a safe outdoor experience.
TRAIL SIGNAGE
Trail Difficulty
Circles, squares and diamonds: Understanding trail designations
These symbols represent a ski resort trail designation system that categorizes ski and snowboard slopes by difficulty. Resorts throughout North America (and much of the world) use green circles, blue squares and black diamonds to indicate difficulty. Nordic trail systems also often use these symbols. Each resort ranks it's own trails based on the relative difficulty of their specific area. Normally about 25 percent of the trails are designated green, 50 percent blue, and 25 percent black.
Freestyle Terrain
Freestyle Terrain has four levels of progression and designation for size. Start small and work your way up. It is your responsibility to familiarize yourself with the terrain before attempting any of the procedures.
Snow School Update:
Due to the current GNB Covid-19 restrictions, all snow school lessons and programs for children 12 and under are suspended until further notice. Children 12 and under are still permitted to ski at the mountain, however snow school is considered to be an organized sport activity according to GNB regulations, see link below for restriction details. https://www2.gnb.ca/content/gnb/en/corporate/promo/covid-19/alert-system.html#2.10
If your child is registered for the holiday camps, please email snowschool@crabbemountain.com to either push your registration to the March Break camp or request a refund. Refunds for holiday camps will be issued by January 7th. We will provide updates for our regular seasonal programs as soon as information becomes available.