Safety
Mountain Policies
Crabbe Mountain has an open boundary policy. Skiing and snowboarding is permitted anywhere on our property as long as the rider leaves on an open trail, does not cross a closed trail and returns via an open trail. Exceptions include the snowmobile trail, power lines and T-bar line, and skiing in the woods at night.
Whenever riding in glades (off-piste, treed areas) everyone should always ride in groups of 3 (less than 3 should never be).
Winter Sports Safety Guide
Check out the Holidaysafe- Winter Safety Guide to learn more about choosing the right helmet, how to stay safe on the slopes, skiing with children, guides to the signage, and much more. 
Ski Patrol
The Crabbe Mountain ski patrol, both paid and volunteer, work throughout the season to help ensure the safety of the slopes.
Every patroller is trained in first aid and CPR annually through the Canadian Ski Patrol System and undergoes on-hill training in areas such as lift evacuation, and toboggan training. The main Ski Patrol clinic is located at 102 Crabbe Mountain Rd, which is near the top of the mountain, at the top of Hume's Flume ski trail.
Contact information: (506) 463-8311 x231
info@crabbemountain.com 
For information on the Canadian Ski Patrol System Atlantic West Division click here.
Ticket/pass warning and removal program

To help maintain courteous skiing/ boarding at the resort, certain Crabbe Mountain personnel, ski patrollers, lift operators and all managers have been given the authority to warn skiers/boarders, and if necessary, remove their lift tickets or Season Passes for the following reasons:
Reckless skiing/snowboarding, and not remaining in control.
Skiing/snowboarding on closed trails or on trails that are not lit during night.
Bouncing the chair or skiing/snowboarding out of the tracks on our T-bar.
Skiing/snowboarding while impaired (alcohol or drugs).
Abusive language, gestures or similar actions (swearing or cursing) towards other customers or staff.
Not wearing a helmet in the Terrain Park or on Freestyle features.
Attempting inverted aerials.
Theft of services (tickets or property). Not purchasing a lift ticket, sharing tickets or lending of a Season Pass to another person are fraudulent and those doing so will be reported to the RCMP and possibly charged.
Jumping off the chairlift before the unloading area.
Penalties
1st Violation:
Day skiers/snowboarders will have their tickets marked or removed. Season Pass holders will have their passes marked or removed for a minimum or 24 hours.
2nd Violation or Violation of #7:
Season Pass holders will lose their pass for a minimum of 7 days. Day ticket holders will not be allowed back on mountain for 7 days.
Further Violations or Violations of #8 or #9:
Season pass will be revoked without a refund and day pass holders will be banned from mountain for 1 season.
Ski Insure
Ski-Insure offers protection for your investment in a season pass. For just $35 including taxes you can insure your pass will be deferred/refunded (pro-rated) if you are unable to ski by reason of injury, illness or unexpected job relocation. Coverage begins when you purchase your pass. 

If you would like to help improve our glade system, why not volunteer for one of our glade thinning days in the fall. Check www.crabbemountain.com each fall.
Lift Safety
Video by Canadian Ski Council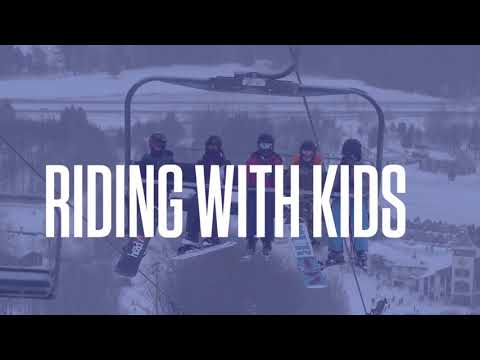 Drone / Quadcopter Policy


All requests to operate Drones on Ski Crabbe Mountain premises are required to go through marketing@crabbemountain.com or contact them at 506 463-8311. Once a request has been received, you will be contacted by a Mountain Manager for the proposed flight plan. If it makes sense, then all relevant impacted departments will be contacted to further discuss the flight.
If the decision is to allow the flight to take place, Management will send out an email to outline the scope of the flight, location, time and contact info of operator to Patrol, Mountain Safety, Lift Ops, Validation and both Alpine and Emergency dispatch.
Any persons found flying a drone on our premises without prior authorization will be asked to cease operations and leave the ski area with their drone.