Helmet Use
Helmets are Recommended for Skiing and Riding
Skiiers and snowboarders are encouraged to educate themselves on the benefits and limitations of helmet usage.
Please know and adhere to the Alpine Responsibility Code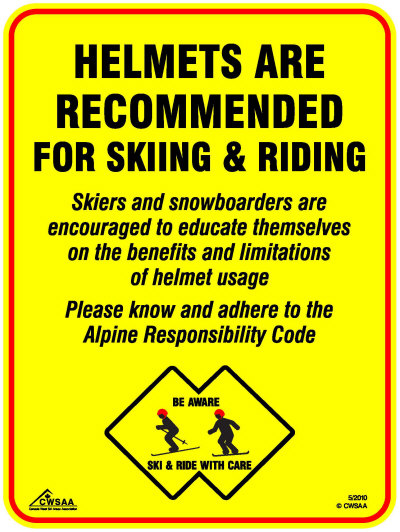 Please be advised, As of Feb. 1st, 2016, helmet use will be mandatory on Crabbe Mountain property while skiing and riding for anyone under the age of 19, as well as anyone who is renting equipment.  Thank you for your cooperation.